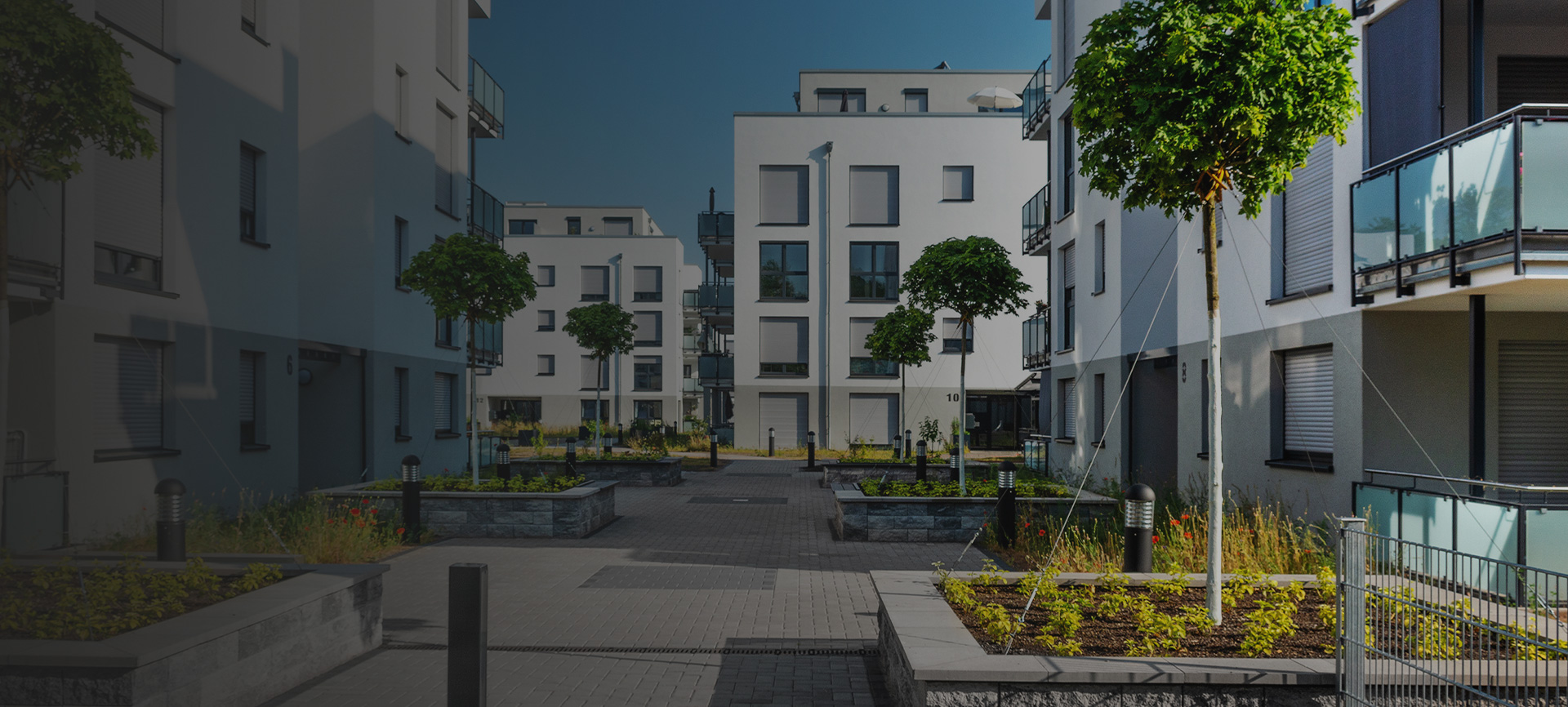 Serving austin, TX KEEP YOUR BUSINESS BUG FREE ALL YEAR!
Commercial Pest Control in Austin, TX
Pest Management Experts Offering Inspections, Treatment & Prevention
At A-Tex Pest Management, we believe in top of the line, quality pest services. We begin by sending skilled and helpful technicians to your business who are trained to spot the early warning signs of pest control problems.
What Commercial Property Do We Provide Pest Control For?
Pests not only cause physical damage to your structure, but they threaten to ruin your reputation too. Whether you are a restaurant or supermarket, warehouse or school, you simply cannot risk a pest control problem. With commercial services from A-Tex Pest Management, you will have the peace of mind that comes from knowing your business, employees and customers are protected from pests.
"From the moment I scheduled my appointment with A-Tex, I knew I was in good hands"

They informed me of the process for treatment and assured me they would take care of the problem. I am very pleased with the service and professionalism of all the staff at A-Tex Pest Management.

Angelica D.

"Professional, Punctual and Kind"

We will not hesitate to call them if the problem arises again, and we will certainly be contacting them for all of our future pest control needs.

Stephanie M.

"Incredible Local Company"

Erik came out for a free inspection and taught me more about critter control than anyone has during my entire life living in Texas.

Lauren F.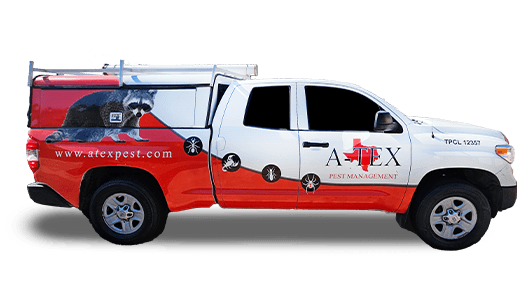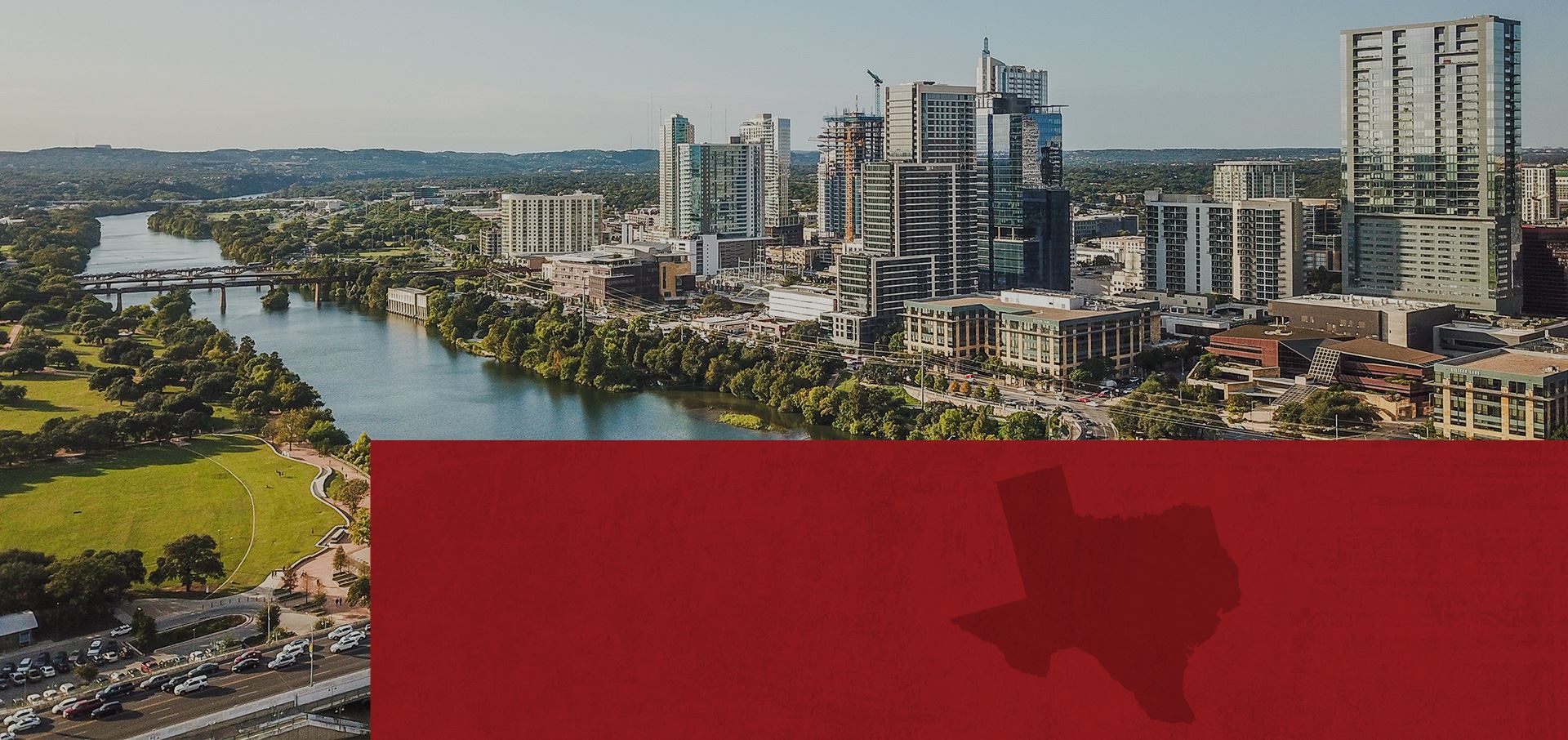 SOMETHING BUGGIN' YOU? Our team is highly trained to handle any job that comes our way. We understand the meaning of urgency & quality. We make sure to do it right!
Pest Detection and Inspection
Like homes, even the cleanest commercial buildings have pest control issues. Carpenter ants, German cockroaches, roof rats etc. can enter your business via cardboard boxes and wooden pallets, inside pipes and vents as well as through small cracks and crevasses. If you see one pest, it most likely means there is a much larger pest population or colony you do not see. Eliminating the source of the pest infestations takes the kind of specialized expertise that A-Tex Pest Management provides. Our qualified pest experts will perform a thorough inspection thereby locating the access points and sources of any pest problems, successfully eliminate them and efficiently prevent future invasions.
Pest Prevention
Preventing pests before they become a problem is just smart business. A-Tex Pest Management offers personalized commercial service with custom designed plans tailored to treat current pest problems quickly without inconveniencing your normal business operations, while also protecting against new infestations.
Some of the industries we service include but are not limited to:
Offices
Education facilities
Food Handling Establishments
Government Departments
Medical Facilities
Any other building experiencing pest or rodents infestation
What is the Importance of Commercial Pest Control Services?

Commercial pest control services offer several benefits to businesses and organizations.
Here are some of the key advantages:
Pest Prevention and Management: Commercial pest control services help prevent and manage pest infestations. They can identify and address pest issues before they become major problems, potentially saving businesses money in the long run.
Regulatory Compliance: Many industries and businesses are subject to regulations and health codes that require them to maintain a pest-free environment. Commercial pest control services can help ensure compliance with these regulations.
Customized Solutions: Pest control services can tailor their approaches to the specific needs and challenges of your business. They can develop customized pest management plans to address your unique pest problems.
Health and Safety: Pest infestations can pose health and safety risks to employees, customers, and visitors. Pest control services can help protect the well-being of people in your commercial space by eliminating or preventing the spread of pests and diseases.
Protecting Reputation: A pest infestation can harm a business's reputation. Customers and clients may be deterred by the presence of pests, so effective pest control can help maintain a positive image.
Cost Savings: Early detection and prevention of pest infestations can be more cost-effective than dealing with a full-blown infestation. Pest control services can save businesses money by addressing issues promptly.
Long-Term Solutions: Commercial pest control services typically offer long-term solutions, not just quick fixes. They can help ensure that pest problems are thoroughly resolved and don't return.
Expertise and Experience: Professional pest control technicians have the knowledge, experience, and training to identify, treat, and prevent a wide range of pests. They use the most effective and up-to-date methods for pest management.
Reduced Liability: A pest infestation can lead to legal issues if it causes harm to employees or customers. Pest control services can help reduce a business's liability by preventing such incidents.
Sustainability: Many commercial pest control companies now offer environmentally friendly and sustainable pest control solutions. They use fewer chemicals and focus on eco-friendly methods to minimize the impact on the environment.
Peace of Mind: Knowing that your business is protected from pests allows you to focus on your core operations and not worry about potential infestations.
In summary, commercial pest control services provide proactive, cost-effective, and tailored solutions to prevent, manage, and eliminate pest infestations in commercial settings. Their services help protect the health and safety of individuals, maintain regulatory compliance, and safeguard a business's reputation and financial interests.
Contact us today by calling (512) 714-3383 to talk about your commercial pest management needs.